WELCOME TO
BRONZEVILLE LAKEFRONT
WELCOME TO
BRONZEVILLE LAKEFRONT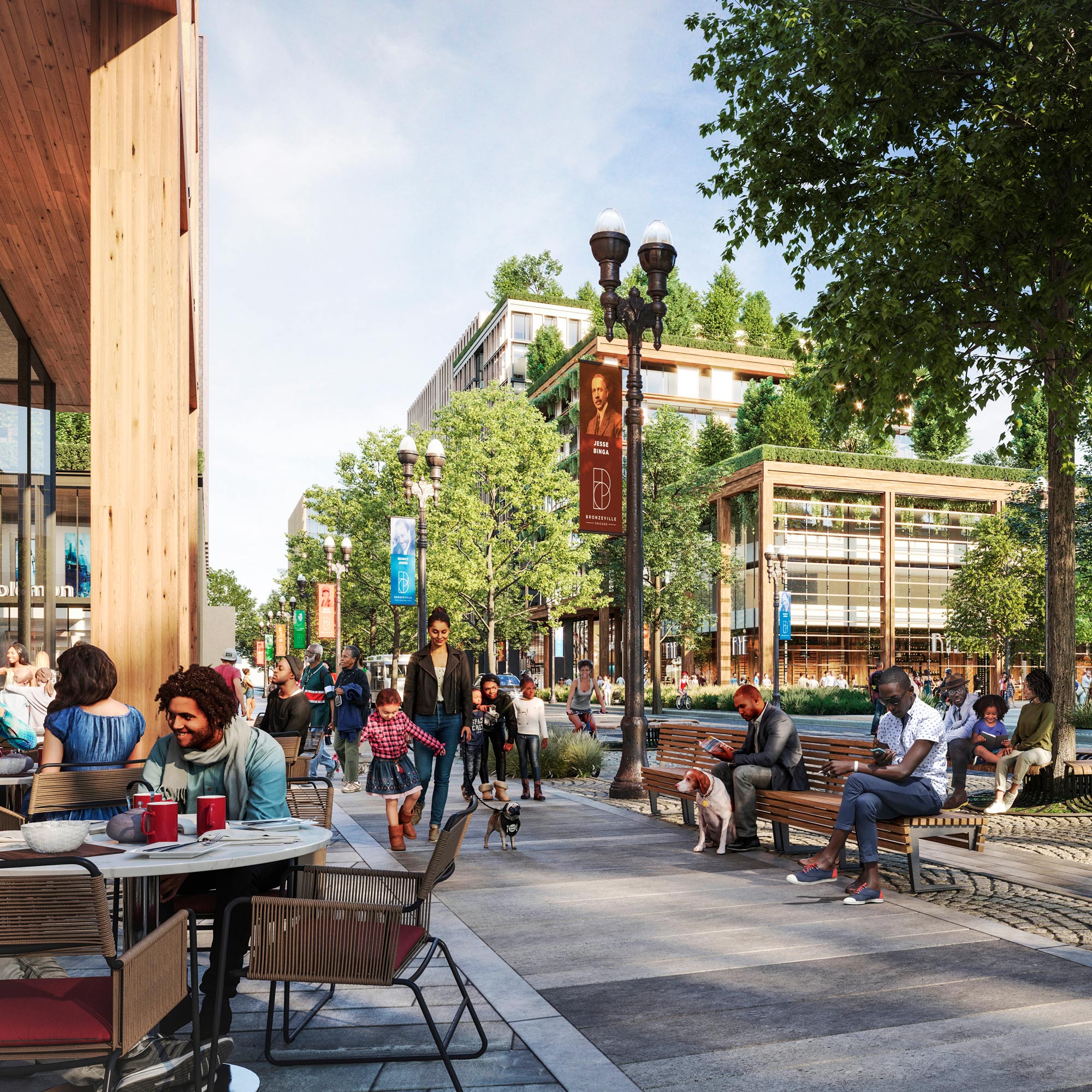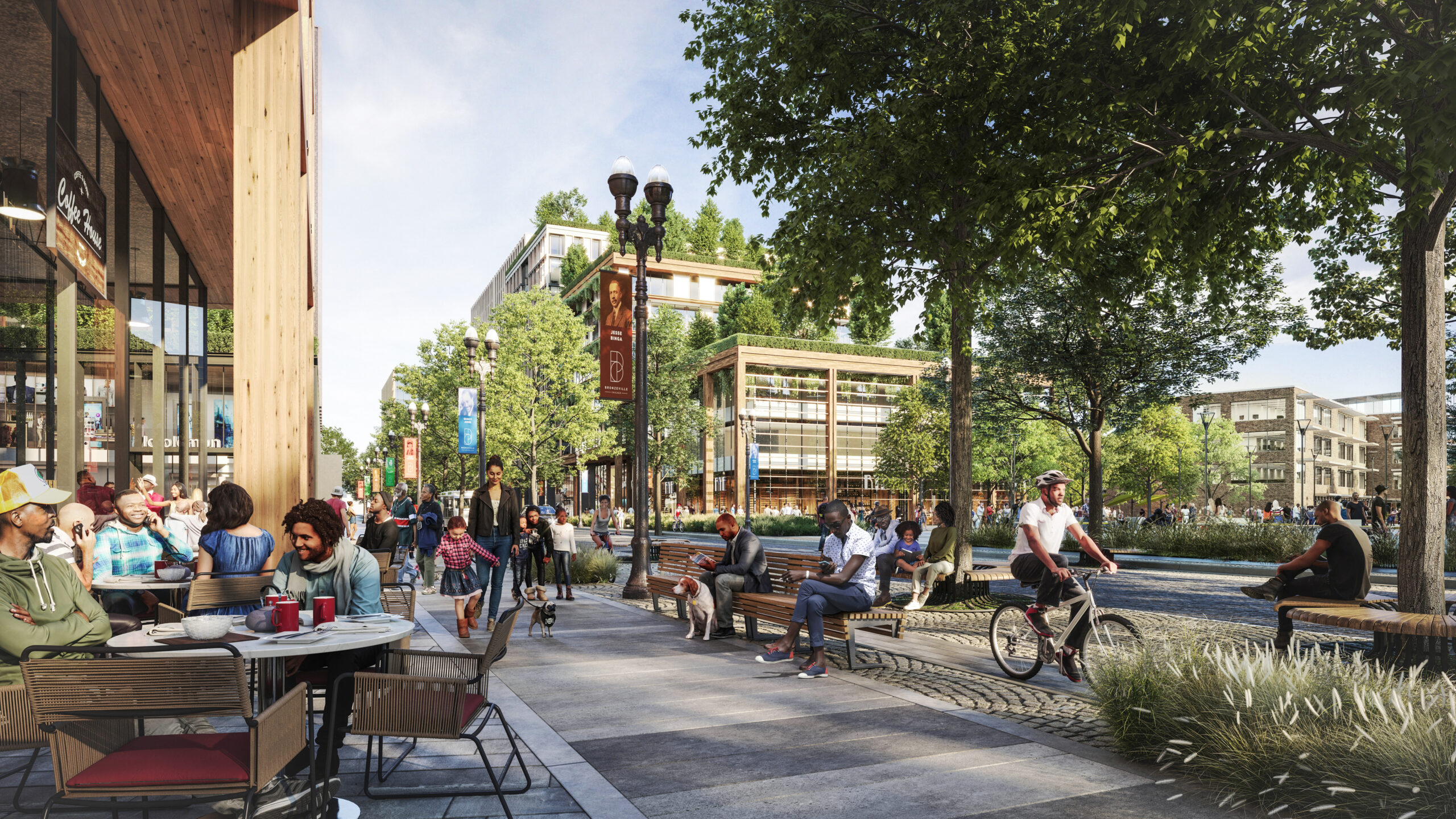 A NEW MIXED-USE HEALTH INNOVATION DISTRICT FEATURING ICONIC ARCHITECTURE, CUTTING-EDGE DESIGN, AND WORLD-CLASS AMENITIES
This 100+ acre redevelopment of the former Michael Reese site will serve as a global hub for innovation and wellness. Bronzeville Lakefront is located on the iconic shores of Lake Michigan—a perfect location for new residential and commercial opportunities, parks and trails, and community spaces. Rooted in the heritage and legacy of its multicultural community, Bronzeville Lakefront will build upon the rich history of the former Michael Reese Hospital to establish a model health and wellness community focused on promoting healthy outcomes for people, the community, and our planet.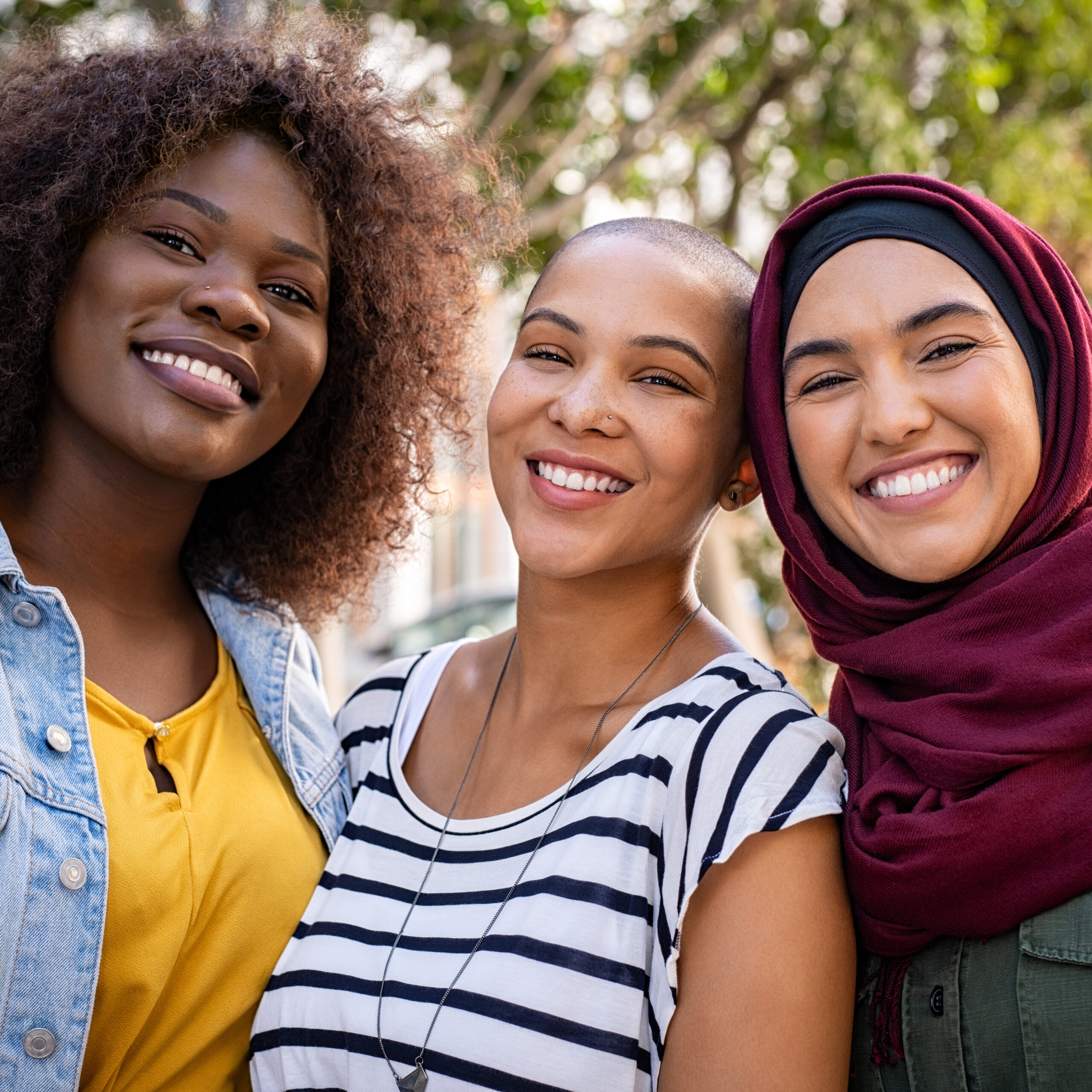 Healthy and inclusive community for tomorrow
Community
As Bronzeville Lakefront makes historic strides, community is core to its success. From its inception the development was designed hand-in-hand with the community and will be the economic engine that the South Side deserves. From inclusive economic growth to education, vocation, and creating a pipeline for sustainable careers to the building of 9+acres of open space, a thriving commercial thoroughfare on Cottage Grove Ave. and more, social impact is core to the ethos of this redevelopment. With a striking $3.8B+ investment, our goal is to catalyze a healthy and inclusive community for tomorrow.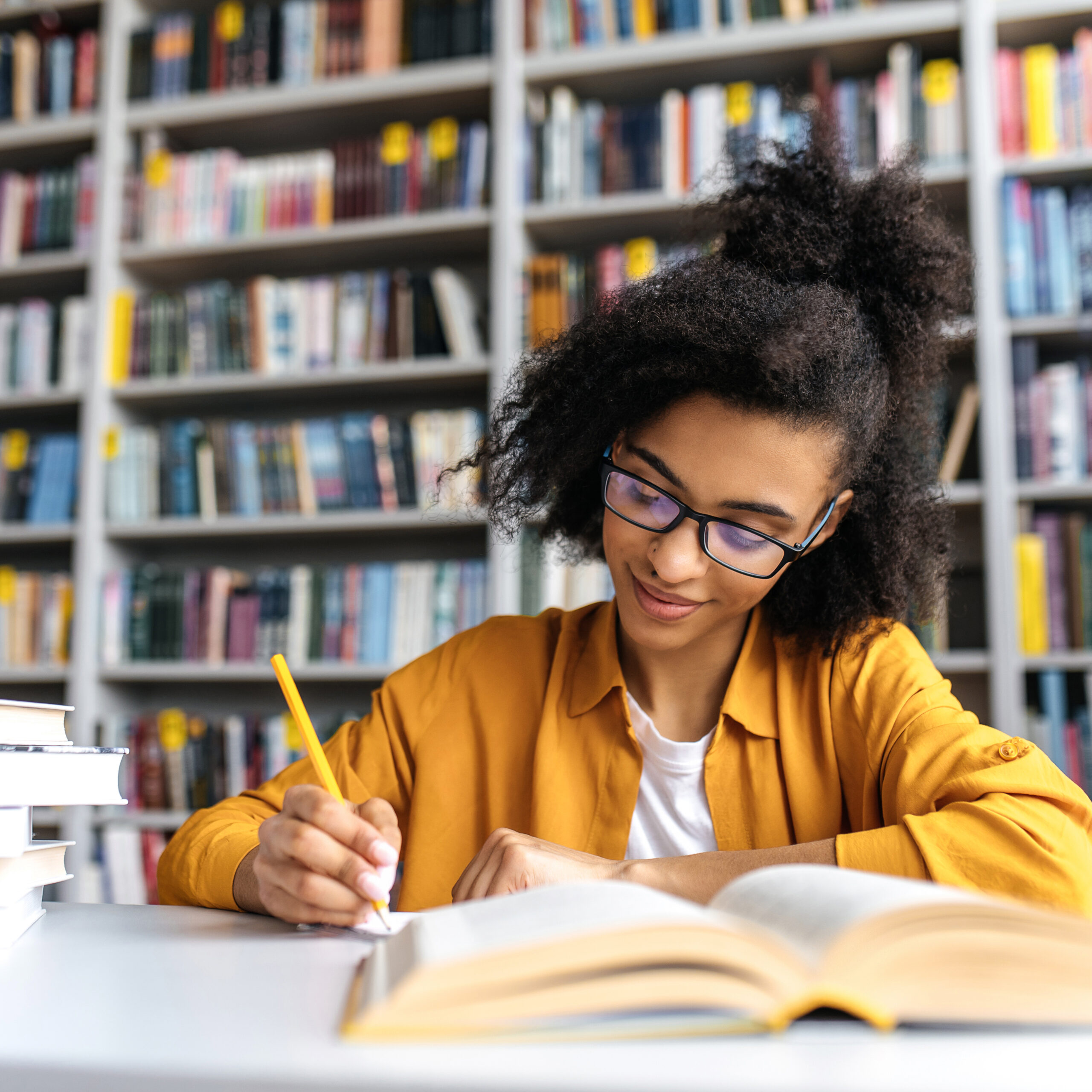 Opportunity to help build for the future
Opportunity
Bronzeville Lakefront is grounded in legacy, shaped by the community, and driven by innovation. 36% of the Bronzeville population is under the age of 23. This is an opportunity to help build for the future through an ecosystem where future generations can thrive. We've committed to investing $25M for the construction or improvement of educational facilities within proximity of the site and the surrounding zip codes, annual internships, and a commitment to local hiring for apprenticeships. With the goal of arming local youth with the knowledge, skills, and experiences required to be the leaders of the future, this is just the beginning of generational impact.
The epicenter of innovation
Innovation
Bronzeville Lakefront is set to become the epicenter of innovation. Sheba's ARC (Accelerate, Redesign, Collaborate) encompasses a global ecosystem that aims to develop, pilot, and roll-out game-changing solutions that provide accessible and transformative care. The ARC open innovation model is one of the most successful and prolific in Israel and globally. As the anchor tenant of the Bronzeville Innovation Center (BIC), the Chicago ARC will build on this proven model through a market-driven approach adapted for the U.S. It connects global partners and innovations with Illinois' life sciences and healthcare community. The permanent Bronzeville Innovation Center facility is set to open in early 2024 as the anchor of the Bronzeville Lakefront development.
ECONOMIC IMPACT (DIRECT AND INDIRECT)
Total jobs created (direct and indirect)
the total square footage of the development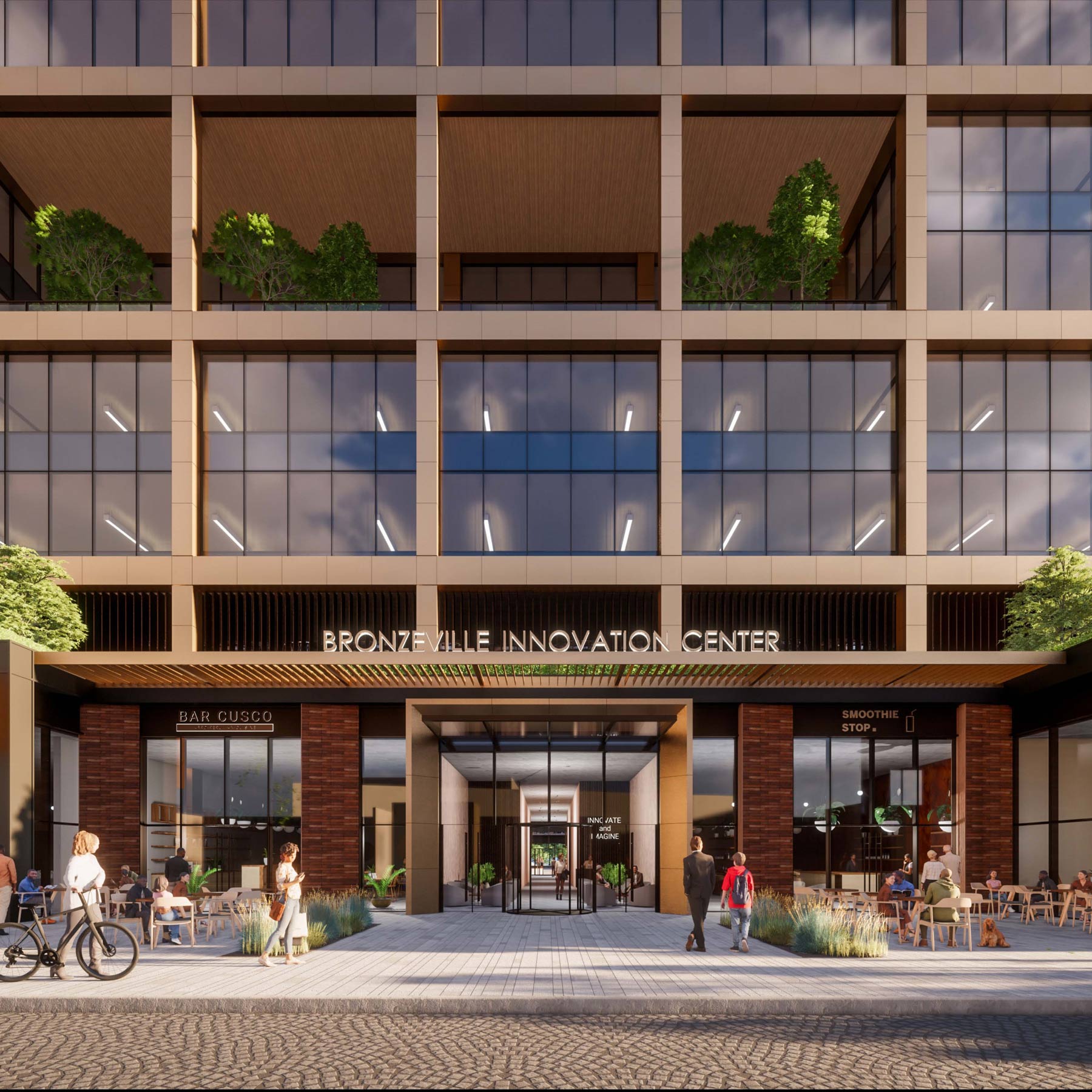 Home to the world's greenest buildings
Design
From local firms here in Chicago to globally renowned architects, Bronzeville Lakefront has engaged a combination of first in class architects to ensure that the redevelopment embodies design excellence. Master Planner Skidmore Owings & Merrill has facilitated the design of the development incorporating guidelines created by global sustainability leader and regeneration pioneer, Jason F. McLennan. With the tenets of the Living Building Challenge in mind, and a commitment to both people and our planet, Bronzeville Lakefront strives to be a model for sustainability and regeneration at scale. Coupled with human-centered design, Bronzeville Lakefront will set a new standard for healthy living and attract new business opportunities, residents, and visitors.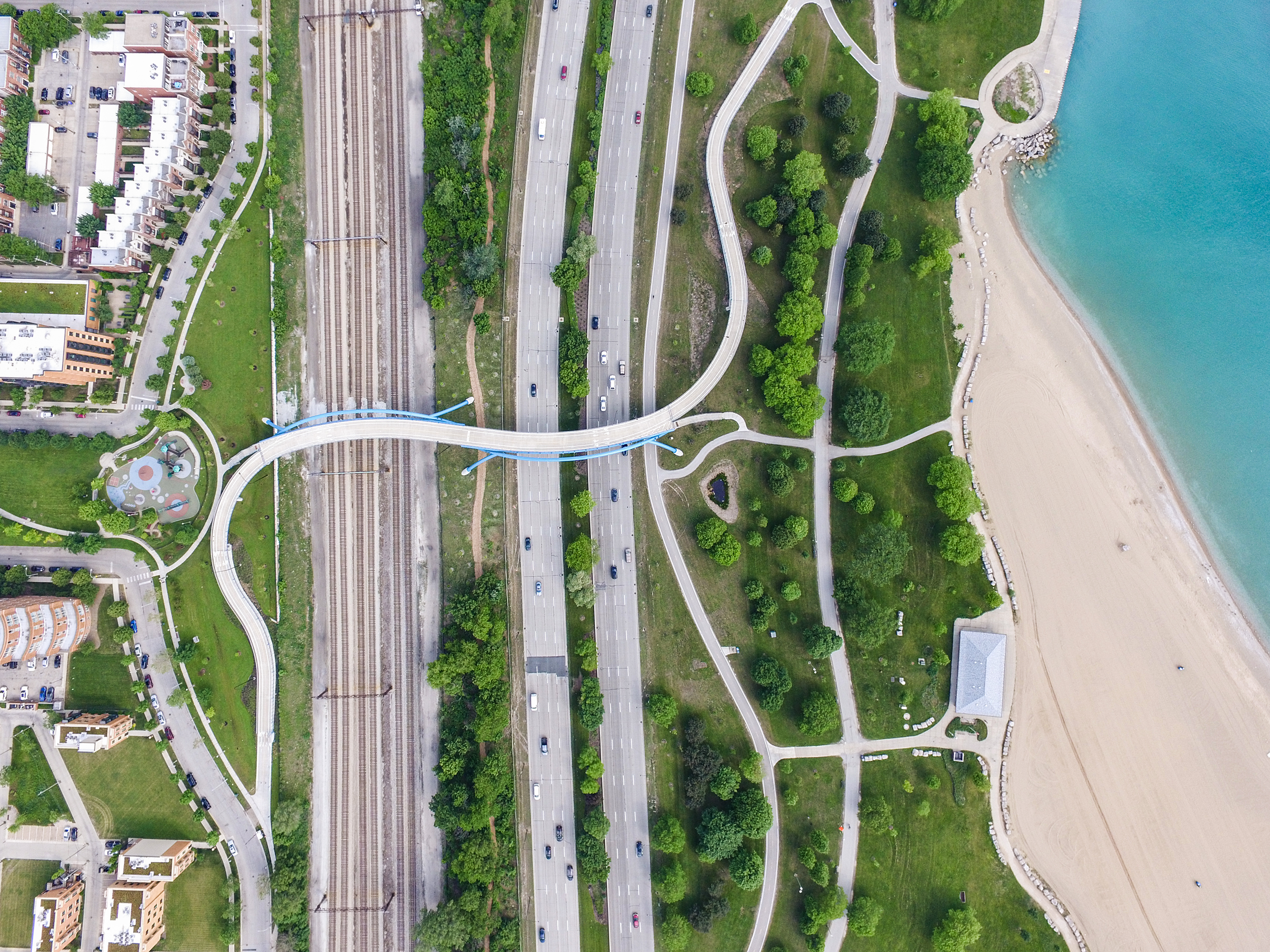 Leasing Inquiries
Bronzeville Lakefront will be a vibrant mixed-use development creating an ecosystem that small businesses, local Chicagoans, corporations and the like can thrive in. As we build, we look forward to engaging with interested tenants who would like to locate at Bronzeville Lakefront.