REINVENTING
HEALTHCARE INNOVATION
REINVENTING
HEALTHCARE INNOVATION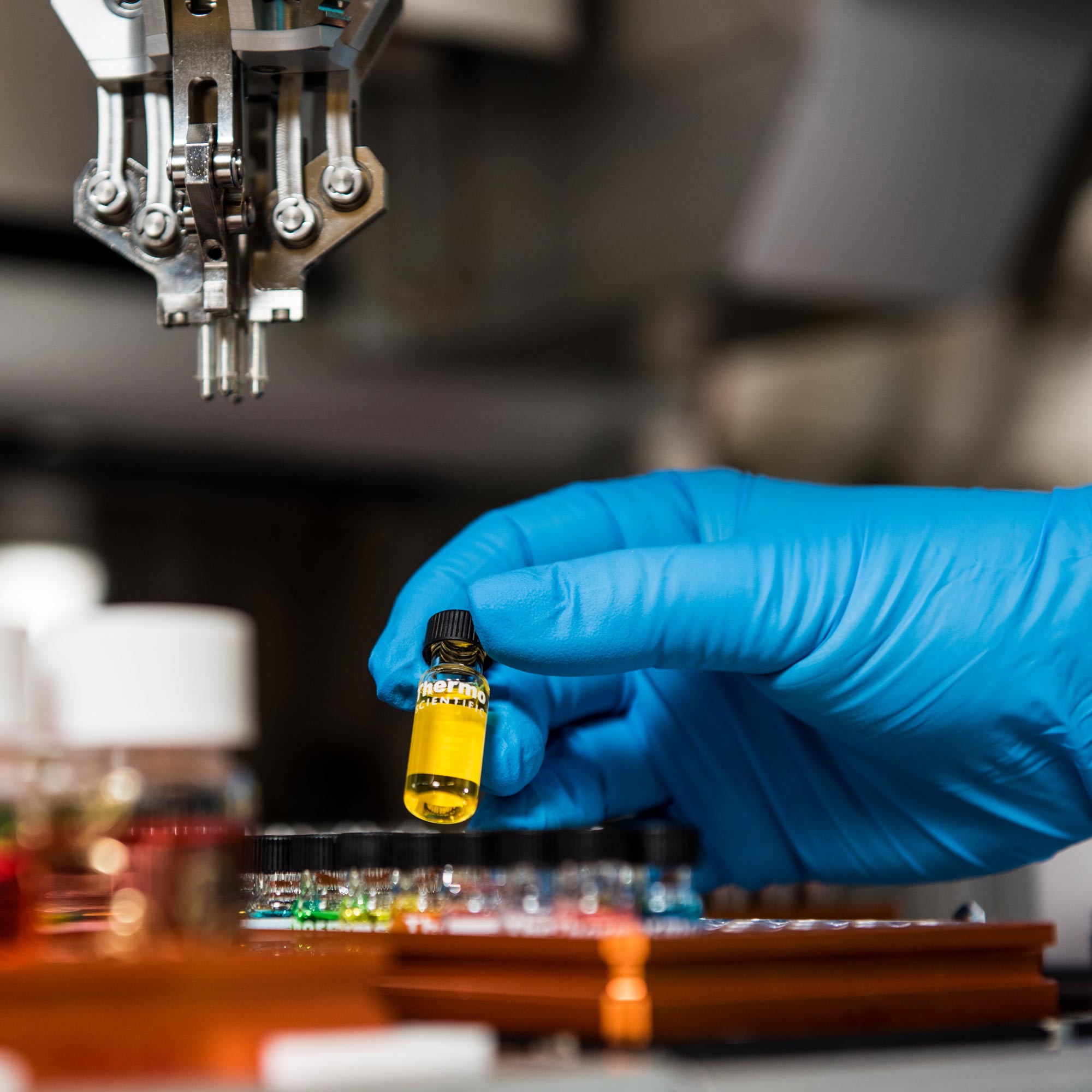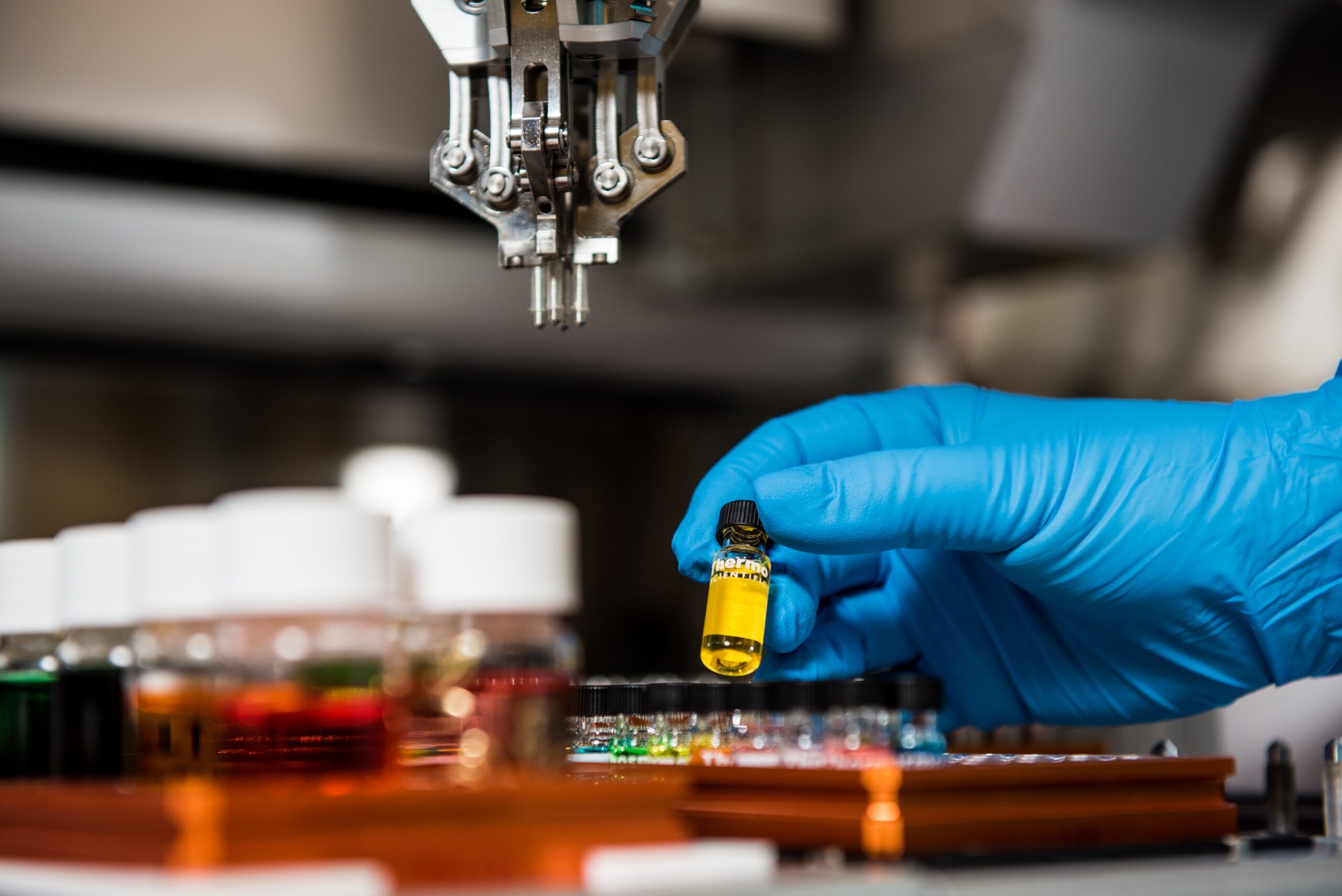 Chicago ARC
HEALTH EQUITY, INNOVATION AND COLLABORATION AT SCALE
Chicago ARC is a physical ecosystem, located within the Bronzeville Innovation Center, built on the proven model of Sheba Medical Center – a Newsweek Top-10 global hospital, brings together startups with experienced operators and an extensive partner network to accelerate development and commercialization through streamlined collaborations, the sharing of data, and strategic funding. The focus from day one is bringing sustainable health equity and transformation solutions to market, driving impact and returns for healthy Chicago. A scalable model starting in Chicago and replicating in other markets.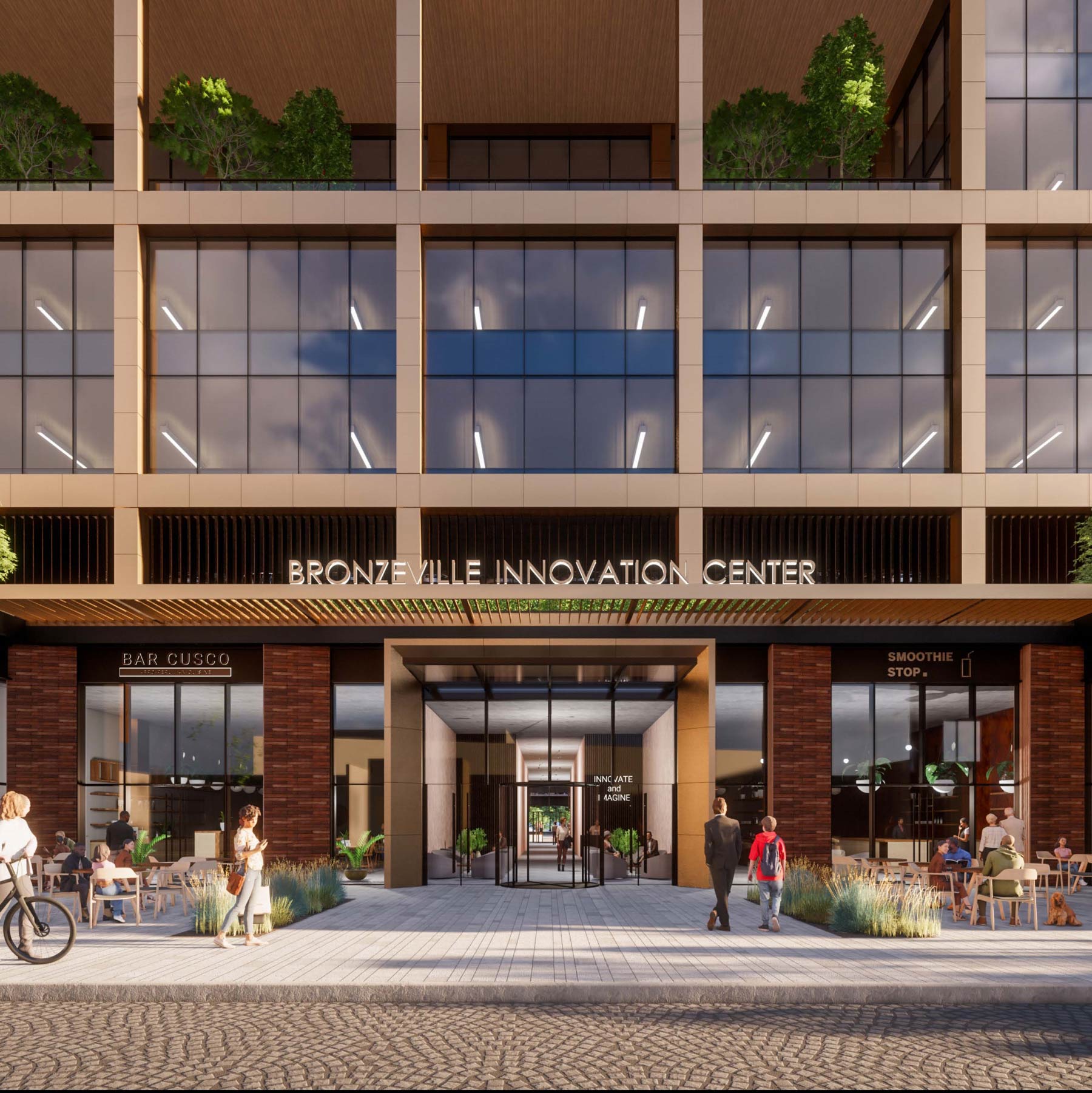 ARC open innovation model
Sheba ARC Model
Sheba's ARC (Accelerate, Redesign, Collaborate) encompasses a global ecosystem that aims to develop, pilot, and roll-out game-changing solutions that provide accessible and transformative care. The ARC open innovation model is one of the most successful and prolific in Israel and globally. The Chicago ARC builds on this proven model through a market-driven approach adapted for the U.S. It connects global partners and innovations with Illinois' life sciences and healthcare community.
"I AM DEEPLY GRATEFUL TO KALEIDOSCOPE HEALTH VENTURES, SHEBA MEDICAL CENTER, THE ARC INNOVATION COMPLEX, AND FARPOINT DEVELOPMENT FOR COMING TOGETHER TO SPUR THIS INNOVATION HERE IN ILLINOIS AND BRINGING MORE COLLABORATIVE HEALTH INNOVATION, LIFE SCIENCES DEVELOPMENT AND TRANSFORMATIVE EQUITABLE HEALTHCARE MODELS TO OUR STATE."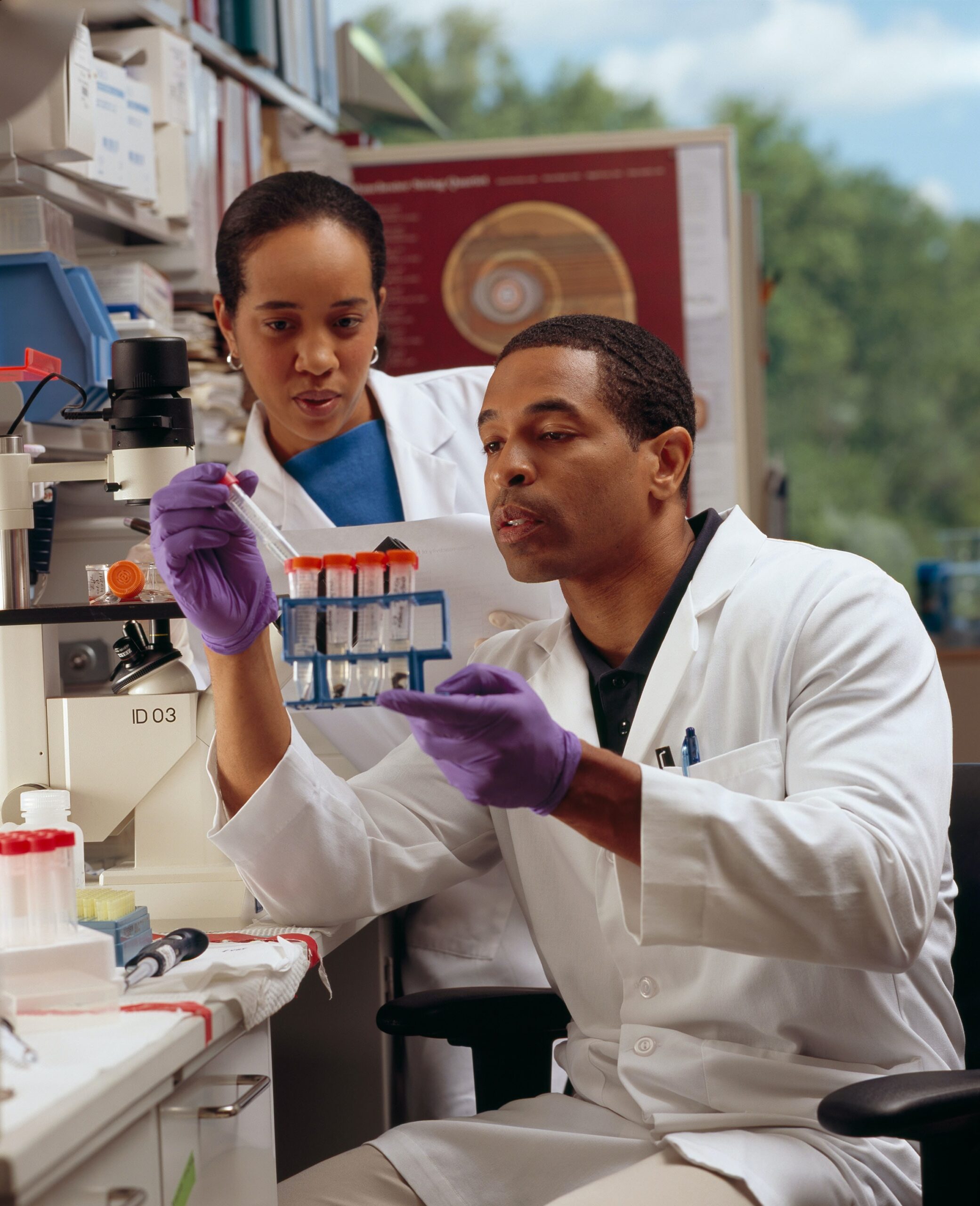 Grow local and global startups to transform healthcare
ACCELERATE INNOVATION: FAST-TRACKING GAMECHANGING HEALTH INNOVATION AND LIFE SCIENCE ADVANCES
Health innovation is hard, particularly in the complicated U.S. healthcare system. The Chicago ARC will take a market-based approach and provide high-touch support to grow local and global startups to transform healthcare. Incubator facilities and services, accelerator programs driven by experienced operators and investors, and investment capital will shorten the timeline between scientific discovery and commercial scale. Focus areas include healthcare access/affordability, precision medicine, smart medical devices, preventative solutions, and biologics. The permanent Bronzeville Innovation Center facility is set to open in early 2024 as the anchor of the Bronzeville Lakefront development. Until then, it will operate out of interim space.
The Chicago ARC model includes:
Mission-driven health innovation anchored by diversity, equity and inclusion that promotes better health outcomes across all communities.
A Chicago-based, nationally focused open collaboration platform centered on a cross-industry global partner network.
A unique pipeline of targeted startups sourced from top American, Israeli and other global markets.
A validated innovation framework engineered to amplify the impact of domestic and international life science and health technology startups for U.S. market growth.
A gateway for local and foreign investment in one of the nation's most promising, geographically advantageous Qualified Opportunity Zones, offering investors long-term tax incentives.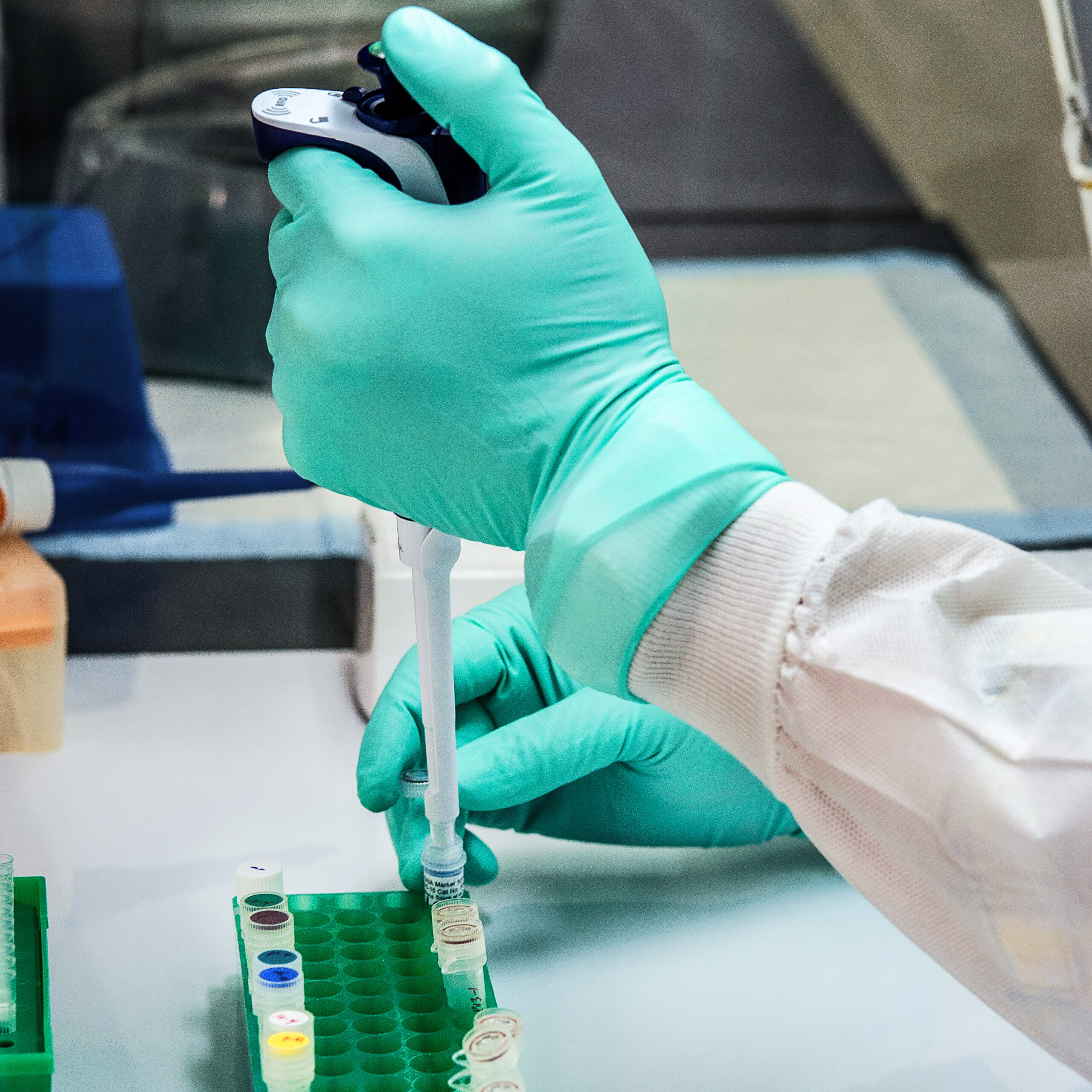 Influence, transform, and redesign the future of health
REDESIGN HEALTHCARE: EQUITY, ACCESS & IMPACT
The Future of Health – led by Sheba – is a community of leaders from the world's premier health organizations with the objective to influence, transform, and redesign the future of health. The Chicago ARC translates the resulting Healthcare 2030 vision into new solutions and practices, focused on equal access and outcomes. A health equity accelerator will partner with community organizations and initiatives to unlock the benefits for residents, scaling solutions and best practices across Illinois and the United States.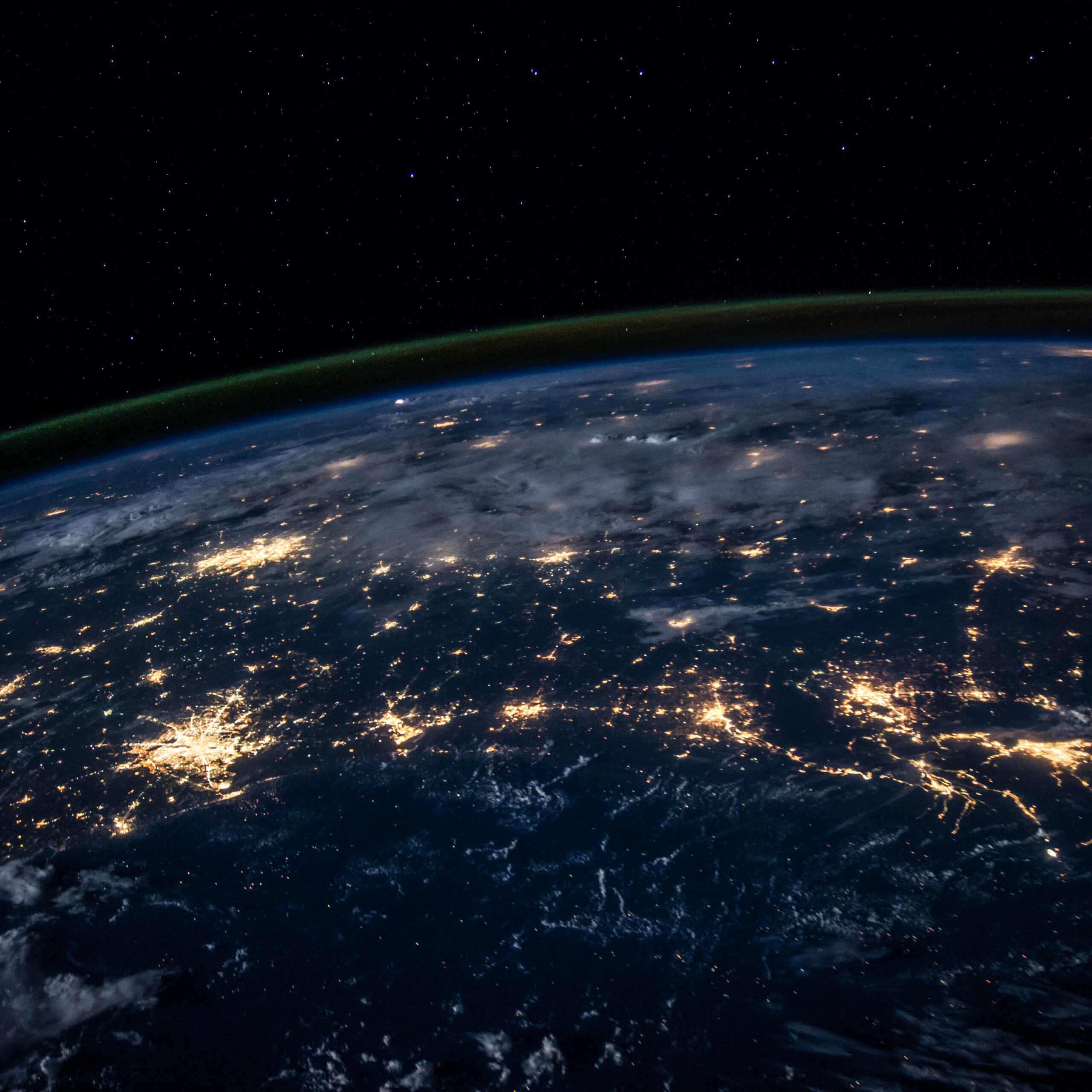 Global ARC network of leading institutions that share ambitious goal
COLLABORATION WITH PARTNERS: GLOBAL INNOVATION COLLABORATION PLATFORM
The Chicago ARC is the United States epicenter for the global ARC network of leading institutions that share an ambitious goal – the transformation of health. The innovation center will include researchers, startups, innovators, and community partners focused on the next-generation of health – creating convergence across healthcare, technology, mobility, nutrition, environmental health, and education.
"THE CHICAGO ARC WILL ENHANCE OUR INCREDIBLE RESERVE OF STEM TALENT, EXPAND OUR NEXT GENERATION LIFE SCIENCES ECOSYSTEM AND ATTRACT FURTHER CAPITAL TO ACCELERATE GROWTH, WHILE ALSO SERVING AS A TRANSFORMATIONAL EPICENTER GEARED TOWARD CREATING HEALTHCARE EQUITY ACROSS OUR CITY'S SOUTH SIDE COMMUNITIES"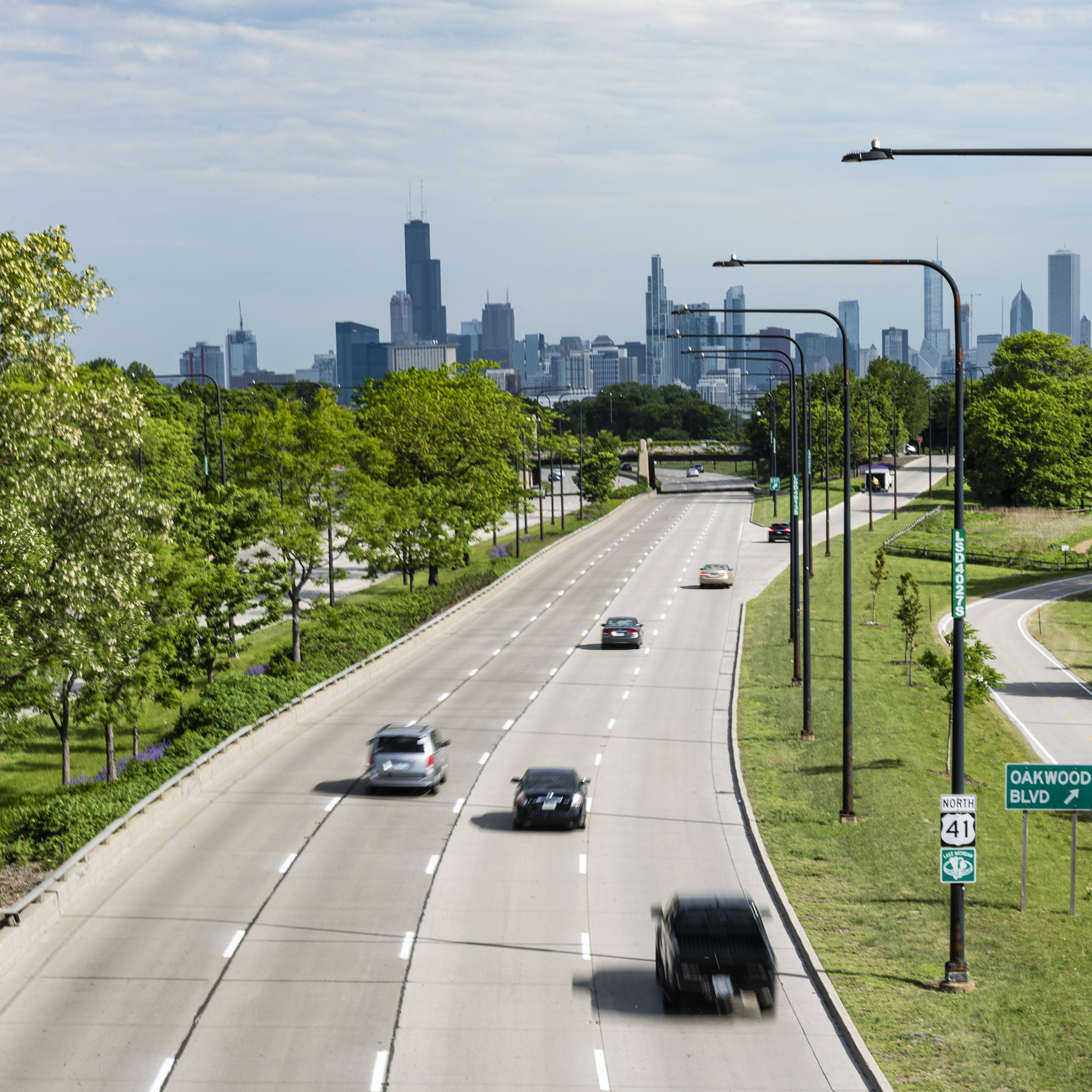 Illinois has all ingredients to create better health outcomes
Chicago Is Ground Zero for Global Health Innovation
Illinois has all the ingredients to create better health outcomes. It is among the nation's top producers of STEM degrees and is home to the third largest medical and life science economic engine in the nation. World Business Chicago reported that the Chicago region generates approximately $72 billion in economic output and supports almost 700,000 employees annually. As one of only four U.S. cities with three tier-one research universities, Chicago area institutions amassed over $900 million in National Institutes of Health-funded research and development funding as of 2019.
CHICAGO: THE NEXT BIG THING IN LIFE SCIENCES AND HEALTH INNOVATION
Research • One of four cities with 3 Tier-1 research institutions • Over $900M in National Institutes of Health funding
Innovation • #1 city for life science VC growth • #1 city for female founders • Nearly 200 life science startup spinouts from local universities over the last five years
Talent • Over 680,000 healthcare and life science workers • Nearly 25,000 STEM graduates in 2019, an Illinois record • 2 of 3 top graduate business schools in the U.S.
Healthcare and life sciences community • Over 1,660 life sciences firms • 95 hospitals • Over 28,000 physicians in hospital practice (2nd highest in the U.S.)
Global hub • #1 city for corporate relocations and expansions 7 years in a row • #1 city for foreign direct investment 7 years in a row • 30% lower cost of doing business • Scalable lab space at 2.5X lower rent than NYC, Boston, and San Francisco • Most connected airport in the U.S. (#2 in the world)
Bronzeville Innovation Center
500K sq ft facility
15-20% occupied by Chicago ARC
Graduate space for growth companies
Wet and dry lab space
Corporate and academic innovation space
A gateway for local and foreign investment in one of the nation's most promising, geographically advantageous Qualified Opportunity Zones, offering investors long-term tax incentives.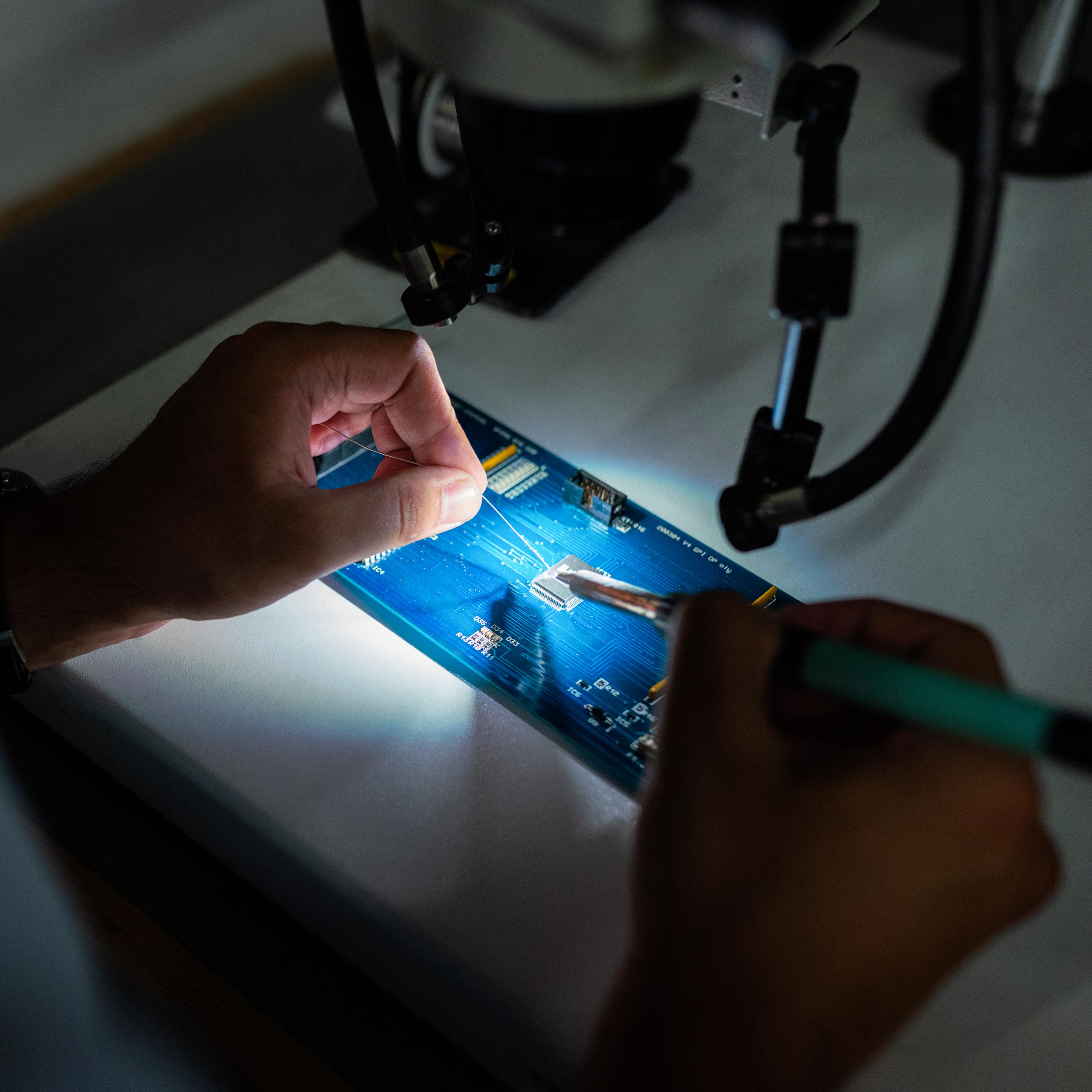 Foster new capabilities that grow health ventures
Chicago ARC is Unique, With Many Firsts
The Chicago ARC aims to create billions of dollars in value and dramatically accelerate the successful adoption and adaptation of disruptive technologies. Under the leadership of the joint venture team, the Chicago ARC will foster new capabilities that grow health ventures through access to data, experienced operators, customers and capital. Focus areas include precision medicine, big data and artificial intelligence, virtual reality, telehealth and medical technologies.
Leasing
This mixed-use district on Chicago's lakefront features new streets and public spaces stitching together office, housing, retail, cultural, educational and civic uses. Three new landscaped bridges surrounded by work spaces will connect pedestrians to the lakefront. An improved 27th Street station and proposed 31st Street station will provide transit access. Terraced, interconnected buildings create an identity for the highly-visible site with unobstructed views of Lake Michigan. An extended Cottage Grove Avenue becomes the community's commercial corridor.
Asset Class: Land Size: 8,000,000 – 12,000,000 SF
Core 100-acre Bronzeville Lakefront with an additional 110-acres of connected housing opportunity adjacent to the south
Two miles of Lake Michigan frontage
Fiber connectivity with dedicated easements accommodate existing and proposed data centers
Rich cultural history of Bronzeville, Chinatown, Motor Row, Pilsen, Bridgeport, South Loop, McCormick Square
Existing rail station at 29th Street and an additional station proposed at 31st Street
Smart-Grid potential utilizing untapped renewable energy (lake water cooling, wind, solar, geothermal, cogeneration, anaerobic digestion)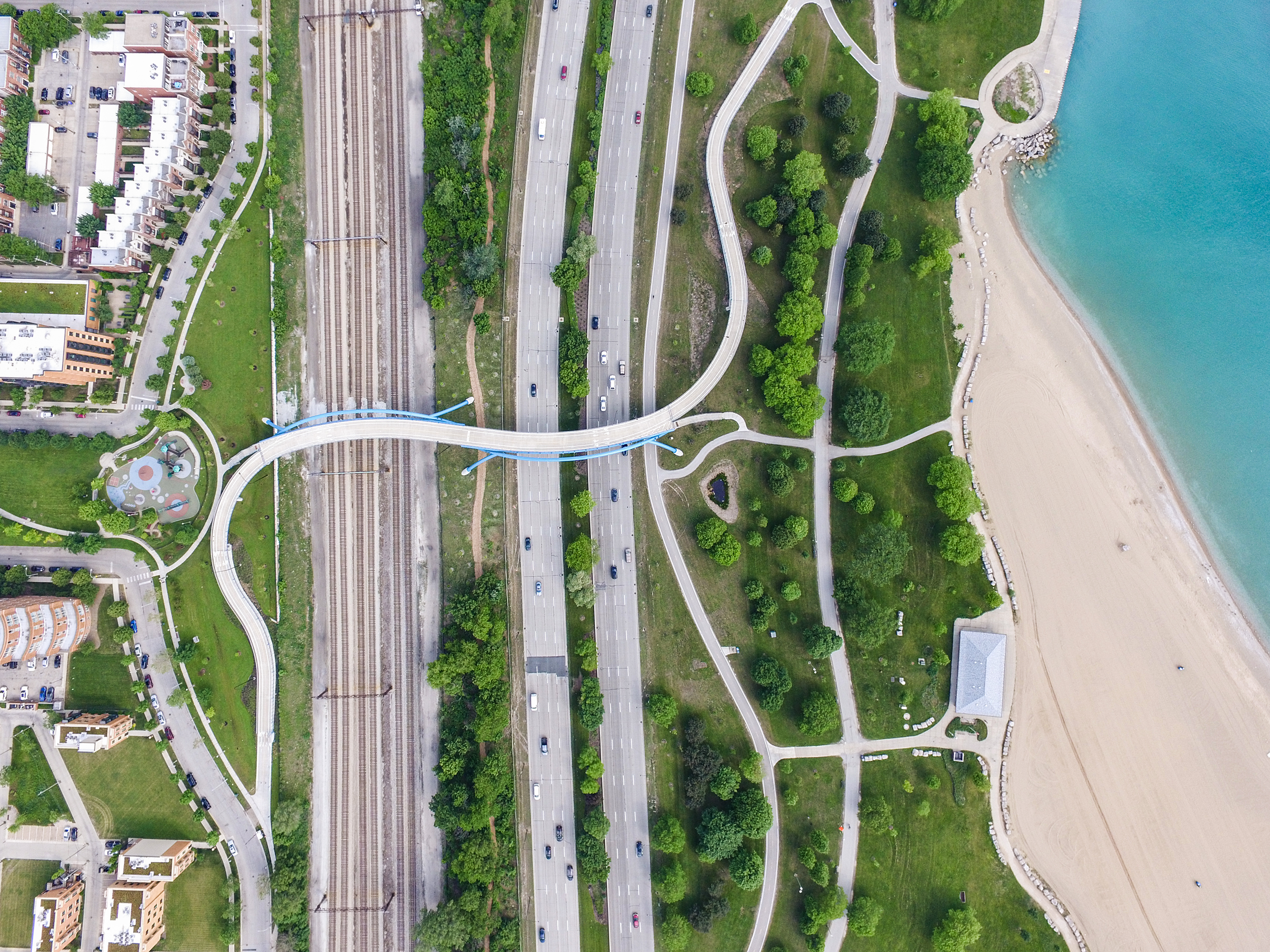 Leasing Inquiries
Bronzeville Lakefront will be a vibrant mixed-use development creating an ecosystem that small businesses, local Chicagoans, corporations and the like can thrive in. As we build, we look forward to engaging with interested tenants who would like to locate at Bronzeville Lakefront.